Buy a Series of 5 Massages for the Price of 4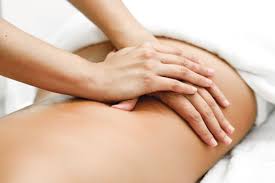 Regular therapeutic massages are an exellent way to help manage chronic pain and heal injuries incurred during daily activities. It's a perfect fit for people with chronic conditions as well as for active people needing deep relaxation to reduce tension and stress to achieve optimal health. For a limited time only Chi Spa is offering series of 5 60-min or 90-min full-body massages for the price of 4. We invite you to take full advantage of it. Buy a series now You can book an appointment online today. Book an appointment now.
A special note about safety during Covid-19 pandemic:
First of all we want you and everybody else to stay safe and healthy! We are taking all precautions and made changes to our space and procedures to minimize the risk for everyone. We ask you to follow the guidelines for social distancing issued by the state. Please stay home and contact your primary care physician if you are tested positive for Covid-19 or have any symptoms related to Covid-19, such as fever and chill, cough, sore throat, difficulty breathing, or loss of sense of smell and tasting. Please wear a mask when you come to the spa. Please be on time, and communicate with our team as soon as possible if you need any change to your scheduled appointment.